Recognizing the unawareness about DNA tests, Xetnghiemadnchacon Novagen shares valuable information about DNA and NIPT tests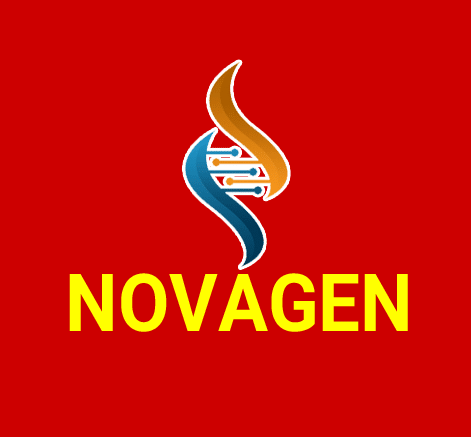 Hanoi, Vietnam - March 31, 2020 / / —
Xetnghiemadnchacon Novagen, a famous DNA testing center in Vietnam, shares detailed DNA tests so that the people concerned about getting their DNAs tested, must have clear and accurate information about what exactly it is.
The testing center explained that the DNA or ADN test is the technique of analyzing different fragments of DNA found in the body, to determine the relationship between two individuals, especially between a father and a son. A representative of the testing center mentioned that most of the individuals believe DNA screening, DNA analysis, and DNA testing to be different from each other. But, they aren't separate; they are only different names given to DNA analysis. On the one hand, where DNA assessments are done for tracing criminal identities, on the other hand, DNA testing is done for fulfilling civil requirements, for example, testing for birth certificates and verification of blood ties.
The testing center also mentioned that determining blood relationships via DNA testing is one of the most accurate methods known today. Teams working on testing DNAs run two tests simultaneously and then cross-examine the results. This reduces the possibility of errors that may often arise due to the deterioration of DNA samples. Therefore, according to the center, DNA analysis is always 99.99% accurate.
The center also explained about NIPT testing, while providing info on DNA tests. Noninvasive Prenatal Paternity Test determines the biological father of the baby. The term 'Noninvasive' means that paternity checkup requires no need for invading the safe environment of the baby.
Before the invention of this test, checking paternity was only done by collecting amniotic fluid using a needle. This method was hazardous for the baby. Therefore, NIPT testing came into use, wherein the information about the baby's DNA is determined by examining the mother's blood sample. The father's DNA sequence is concerned; it is determined by analyzing the nail samples, oral mucosa samples in saliva, and hair samples. The center further explains that the paternity test cannot be done if the woman is pregnant with twins or in cases of IVF (in vitro fertilization).
The Company
Xetnghiemadnchacon Novagen DNA testing center has a team of experts who possess years of experience in DNA Technology, Genomics, DNA Inspection, Genetic Analysis, Biomedical, Biochemistry, Pharmaceutical, Bioinformatics, and Molecular Genetics field. The DNA analysis lab consists of a quality DNA testing system, a DNA extraction system, and a system of cabinets for preserving biological samples. The testing center allows for free sample collection at home, even on Saturdays and Sundays. Further, the testing center provides a variety of DNA testing solutions, like Examining DNA of martyrs, Genes sequencing, HPV quantitative test, DNA test for sisters, DNA test for siblings, DNA test before birth, and a DNA test for relatives.
Contact Details:
Facebook: https://www.facebook.com/XetNghiemADN.NOVAGEN/
Behance: https://www.behance.net/hoangvnu
Pinterest: https://www.pinterest.com/hoangvnu/
Instagram: https://www.instagram.com/hoangvnu/
Twitter: https://twitter.com/hoangvnu
Contact Info:
Name: Jessica Morris
Email: Send Email
Organization: Xetnghiemadnchacon Novagen
Address: 112 Trung Kinh, Yen Hoa, Cau Giay, Ha Noi 122713, Vietnam
Phone: +84 98 766 60 81
Website: https://www.xetnghiemadnchacon.com/
Source:
Release ID: 88951994