Epoxy paint contractor in the North, Tinphatfloor explains why epoxy coating floor is important in factories, workshops and different construction sites.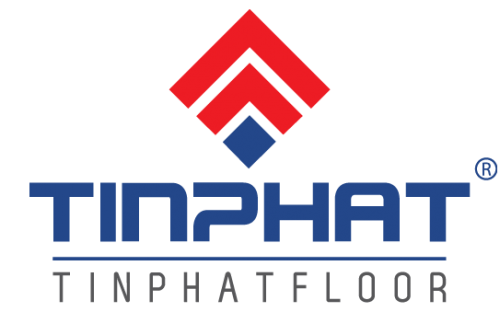 Hanoi, Vietnam - March 31, 2020 / / —
Epoxy flooring has become very common in most of the commercial buildings, warehouses, and industrial sites. But, not all the business owners in industrial and civil construction work understand its importance. This is why Tinphatfloor, an epoxy paint unit in Vietnam, shared knowledge about why epoxy coating is essential for the floor space in commercial/ industrial buildings.
According to the company's representative, epoxy paint for floors is widely appreciated because of its multiple benefits and features, such as waterproofing, anti-slip, and anti-static. Not just this, epoxy coating makes the story very easy to clean, protects it with high precision, and increases the building's aesthetics. The representative adds that the paint is essential for the pharmaceutical and food industry as the paint's resistance to mold growth keeps the working environment clean. When used in large projects, like manufacturing plants and workshops, the epoxy paint, owing to its strength to slip, helps minimize the losses at the site.
With this, it can be rightly said that epoxy paint coating on the floors provides stability and efficiency in the production process in export processing zones, warehouses, factories, and workshops. Additionally, the floor coated with epoxy paint offers a high gloss to the level along with a colorful and modern look in factories and construction sites. Visit sonsanepoxy.vn for more information.
While concluding, the representative advised the investors to be very careful in choosing the epoxy paint vendor. As the market is very diverse, the investors get multiple companies or brands to choose from. Therefore, one must only choose a reputable epoxy paint brand to ensure quality. The representative adds that if an investor selects a brand that uses inferior quality products, the floor becomes more susceptible to abrasion, cracks, and damages. A contractor/ vendor with quality certification of goods is considered to be an ideal epoxy paint brand in both international and national markets.
About The Company
With 400+ projects and nine years of experience, Tinphatfloor has become the best epoxy paint contractor in the North. In 2019, the company was honored with ASEAN Strong Brand Name 2019 by deemed organizations that aim at promoting and honoring several reputable Vietnamese brands across many industries in the country. In addition to providing the most beautiful epoxy coating floor at construction sites and factories, the company also shares the latest news and updates related to epoxy paint – advantages of epoxy floor, how to choose the right epoxy brand, how the epoxy paint is constructed, and several other similar topics. The company also ensures high aesthetics and that all of its products meet technical standards. It works with an experienced team that utilizes advanced technology equipment to provide investors with the desired results.
Contact Details:
Facebook: https://www.facebook.com/sonnenepoxy/
Youtube: https://www.youtube.com/channel/UCAyFiqP9iOmSgo2roVZVX7g
Contact Info:
Name: Ellen Bailey
Email: Send Email
Organization: Tinphatfloor
Address: 32 Dai Tu, Dai Kim, Hoang Mai, Ha Noi
Phone: +84 966055006
Website: https://sonsanepoxy.vn/
Source:
Release ID: 88951988