Providing customers with top-quality skincare products, American company, À La Paix's, face wash exfoliating has recently landed on MSN's Best Glycolic Acid Face Washes Top 10 list. The company's products are formulated to be effective on all skin types.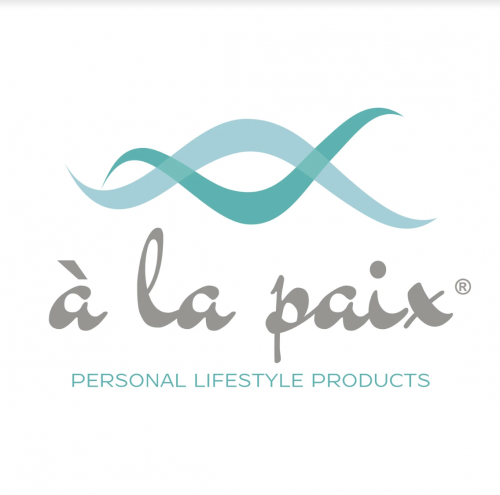 Georgetown, TX, USA - March 31, 2020 —
À La Paix is excited to share that its face wash exfoliating has recently landed a top 10 spot on MSN's Best Glycolic Acid Face Washes list. The brand is known for supplying customers with top quality skincare products. Suitable for any skin type, the brand has created formulas that address many different skincare needs.
"A glycolic acid face wash provides many benefits to the skin without the inconvenience of heading to a doctor's or aesthetician's office," explains senior spokesperson for the brand, Melanie Miller. "It functions wonderfully to naturally increase collagen production and cell turnover helping to give brighter, beautiful skin."
From removing dead skin cells and cleaning pores to reducing fine lines and wrinkles, the brand's Hydroxy Cleanse is also an excellent preparation for the skin to better receive other products. "Additional products, such as acne medications or anti-aging creams and antioxidants, are better absorbed after exfoliation. As an added bonus, it's incredible how much nicer your makeup can look, and how it can be applied much more smoothly after using a great exfoliating face wash," Miller adds.
Jojoba beads add an extra level of exfoliation for a complete cleanse. Miller explains, "Jojoba beads were an obvious choice for us; they are naturally plant-sourced, biodegradable, and because the beads are smooth, they prevent the occurrence of microtears on the skin."
A recent satisfied Amazon reviewer comments, "The push-to-pump dispenser bottle is easy to use and hygienic. The citrus scent is so refreshing which is perfect for a morning shower. The tiny beads give great exfoliation, skin feels amazingly velvety while rinsing. Skin stays hydrated, moisturized and very smooth after use."
For those interested in more information about À La Paix and its glycolic acid exfoliating face wash, please visit the company's official website or Amazon storefront.
###
Twitter: https://twitter.com/@Alapaixbeauty
Facebook: https://www.facebook.com/WeAreALaPaix/
About Us: À La Paix is a brand dedicated to enhancing personal lifestyles through quality products and a commitment to provide the best customer service available.

Contact Info:
Name: Jody Comet
Email: Send Email
Organization: À La Paix
Address: , Georgetown, TX, 78628, USA
Phone: (775) 557-8628
Website: https://www.alapaix.com
Release ID: 88952013